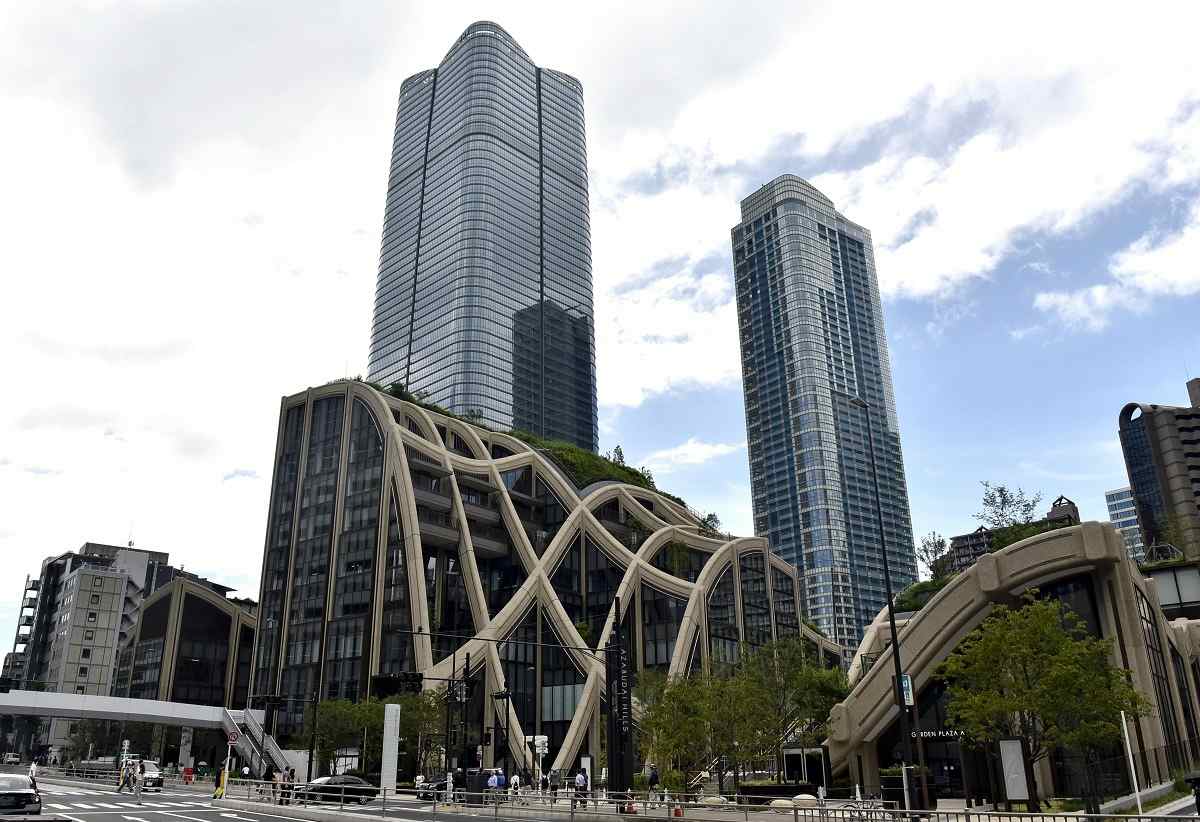 16:50 JST, August 27, 2023
This is the second installment in a series looking at lessons that can be learned from the past as Tokyo enters a new era of urban development.
***
A new Tokyo landmark will launch in late November, this time northwest of Tokyo Tower.
Azabudai Hills, a complex developed by Mori Building Co., boasts at its center Mori JP Tower, which is as tall as Tokyo Tower. Ninety-one high-end condo units will occupy its highest levels, from the 54th to 64th floors, but their prices have not been disclosed.
Those in the real estate industry say the most expensive unit will be priced at over ¥10 billion.
These high-end residences will be handled by the Aman Group, which operates luxury hotels in 20 countries across the world. The Aman Residences, Tokyo will offer units with six bedrooms as well as a facility exclusive to residents that serves dishes prepared by in-house chefs and can be used for parties and other purposes. It will also have a spa overlooking central Tokyo. The condos are already being snatched up, with contracts signed for two-thirds of the units.
Why such luxury? "Some people are seeking truly high-end condos. Without them, [Japan's] global competitiveness will drop," said Shingo Tsuji, president and CEO of Mori Building.
The company has developed building complexes in the Akasaka, Roppongi and Toranomon areas, all in Minato Ward, whose image is often used to represent Tokyo. It is seeking to attract the super-rich from abroad to help Tokyo maintain its status vis-a-vis the world's other major cities.
Azabudai Hills will feature not only offices and residences but also a 4,000-square-meter grocery shop, the Keio University Center for Preventive Medicine and an international school, which will be one of the largest in central Tokyo. The complex will also have a digital art museum, adding appeal for foreigners.
The project is an attempt to turn Tokyo into an even more attractive city, Tsuji says.
Expensive services are also gaining ground in the hotel industry, apparently with wealthy foreign visitors in mind.
Stays at Bulgari Hotel Tokyo, which opened in Yaesu in April, start from ¥250,000. Some suites cost over ¥4 million per night. Jewelry house Bulgari operates the hotel, its first in Japan.
Those involved in the development are confident, saying such high prices are not rare in the United States and Europe.
Hotel critic Nobuaki Takizawa stressed the need for luxury hotels in the Japanese capital.
"Tokyo has few of the so-called five-star hotels, so it's difficult to meet the needs of the kind of foreign VIPs who would bring their own cook for their stay," Takizawa said. "Luxury hotels are essential for a city to mature."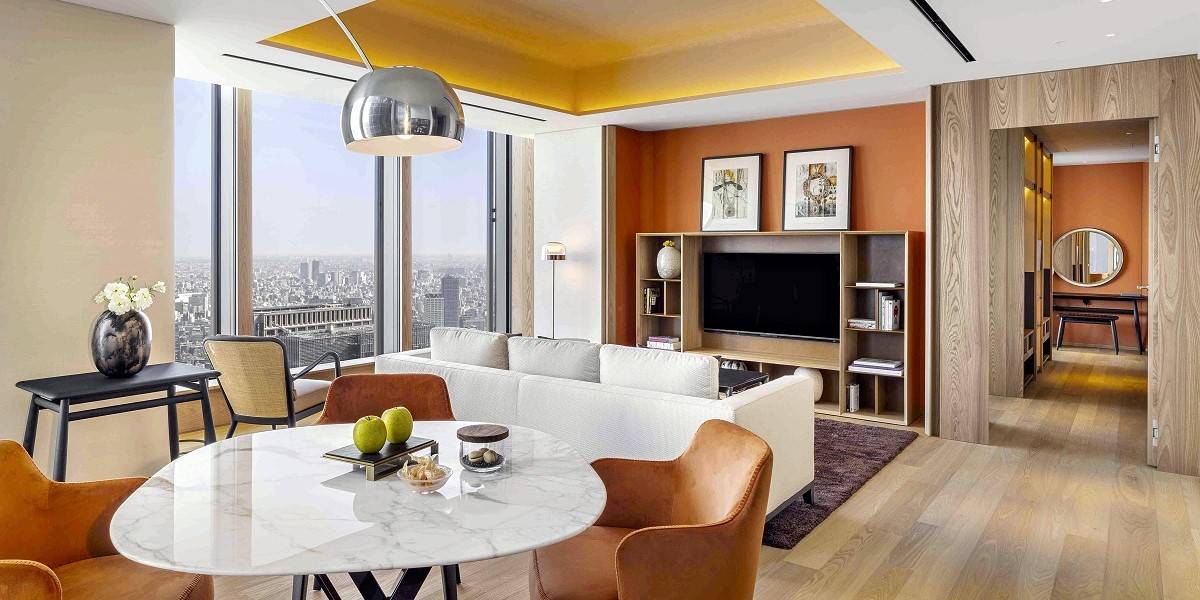 Eager investors
Japan was for many years plagued by deflation. So to many, the luxury line taken by the real estate and hotel industries may seem a speculative bubble. Yet, prices in Japan are still reasonable compared with abroad.
According to a survey conducted by the Japan Real Estate Institute in April, luxury residences in Hong Kong were priced 2.4 times higher than those in Moto-Azabu in Minato Ward, while London prices were 1.8 times higher and New York prices 1.3 times higher.
Foreign investors are locked on the Japanese market, partly due to the weak yen.
"There were foreign investors who purchased five or 10 condo buildings worth about ¥10 billion altogether," said a representative of Nomura Real Estate Solutions Co.'s foreign sales department.
Worldwide, cash reserves kept on hand to purchase real estate are said to run in the trillions of yen.
Shino says foreign investors are betting the price of Japan's real estate will climb in the long run. They have already pumped massive sums into the country's real estate market.
Japan's wealthy are also on the hunt.
In March, Mitsui Fudosan Co. and Mitsubishi Estate Co. started selling the jointly developed Mita Garden Hills. Nearly all of the about 400 units for the first-stage sale have already been purchased. The units go as high in price as ¥4.5 billion, and the average price is ¥400 million. Nevertheless, 80% of buyers are Japanese.
Monthly rent under Sumitomo Realty & Development Co.'s luxury apartment rental brand La Tour averages around ¥1 million. Some 20 years ago, about half of residents were foreigners, but in recent years, nearly 90% of residents have been Japanese. The rentals began to see more residents under age 40, and IT entrepreneurs and successful YouTubers have moved in.
"In some cases, wealthy individuals who own multiple condos choose to live in rentals with excellent services," said a Sumitomo Realty & Development representative.
It is such wealthy people, seeking high-quality spaces and services, who are behind the wave of rising prices.
Opinions are divided on how to interpret the trend. Is it a sign of growing inequality, or of Tokyo's growth into an internationally competitive city?
Where is Tokyo headed?
link