Kyoto is a modern, thriving city that has somehow managed to retain the beauty and tradition of its past.
Here, in what many consider to be the cultural center of Japan, you can see an ever-changing mixture of old and new from one street to another.
Ready To Travel? Don't Go Without Travel Insurance.
I recommend SafetyWing Nomad Insurance, an affordable travel insurance offering automatic monthly payments that you can cancel anytime. I've been using it since 2019, and I can assure you it's the perfect solution for nomads like you and me. Learn more by reading our SafetyWing review.
Yes, there are the high-rise buildings you'd expect in any modern city. But signs of its history are everywhere, from its ancient and beautiful shrines to its humble but delightful wooden houses.
With narrow alleys lit by lanterns, tranquil Zen gardens, and fascinating geisha districts to explore, this is a city of contrasts with which you'll fall in love as soon as you arrive.
If you're considering traveling to Kyoto in 2 days, you're probably wondering which are the 'must-see' attractions and how to make the best of your time.
So we've designed this itinerary for 2 days in Kyoto to make things easier!
In truth, this is a large city packed with things to see, so it's impossible to cover everything in one weekend. 
For this reason, we've picked out the main highlights and suggested the best places to visit in order to get a small taste of everything that makes this city so wonderful!
We've also suggested some great places to stay – with ideas for every budget – and a few dining options, too! To get the most out of your two days in Kyoto, be sure to book tours and activities in advance.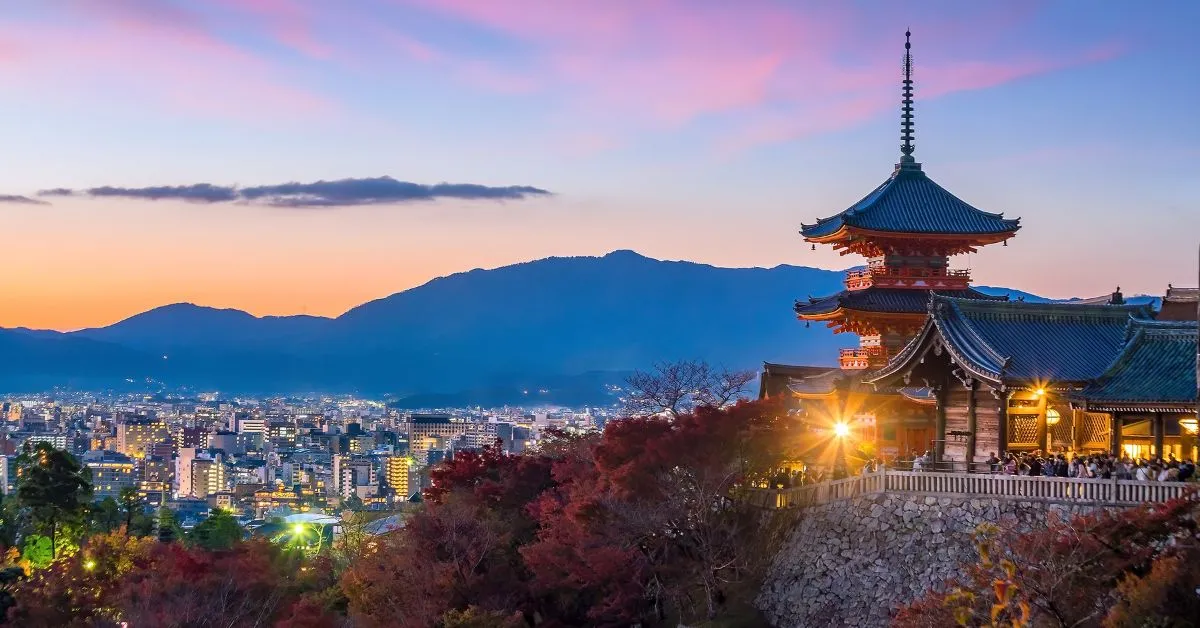 Day 1
On the first of your two days in Kyoto, you'll be visiting many of the city's elegant temples, taking part in a tea ceremony, marveling at the architecture in Nijo Castle, and strolling through the captivating Geisha district.
Morning
To start your day, head to Kinkaku-ji, also known as the Golden Pavilion. Indeed, its top two floors are covered in real gold! One of Kyoto's 17 UNESCO World Heritage sites, it was built in 1397 as the retirement home of a wealthy shogun.
The glorious temple you see now is only a partial reconstruction of the original. But it is simply breathtaking nonetheless, surrounded by a pond and with a traditional teahouse and gardens.
Next, take the bus to nearby Ginkaku-ji. This temple is also known as the Silver Pavilion and was supposed to be a silver version of Kinkaku-ji. But it was never properly finished and – though pretty – is just an unadorned wooden structure.
Just a few minutes from here is an entrance to the picturesque Philosopher's Path, named after the philosopher Nishida Kitaro who is said to have walked the path daily.
It runs for 2 km along the side of a canal and is lined with cherry blossom trees. Popular with tourists, it also features lots of shops and cafes!
---
Planning your upcoming adventures? Travel by bus! (It's cheap!)
---
Exiting to the south of the park, you are close to one of Kyoto's most stunning temples, Eikan-do Zenrin-ji. It is beautiful at any time of year but never more so than in the fall, surrounded by richly colored trees.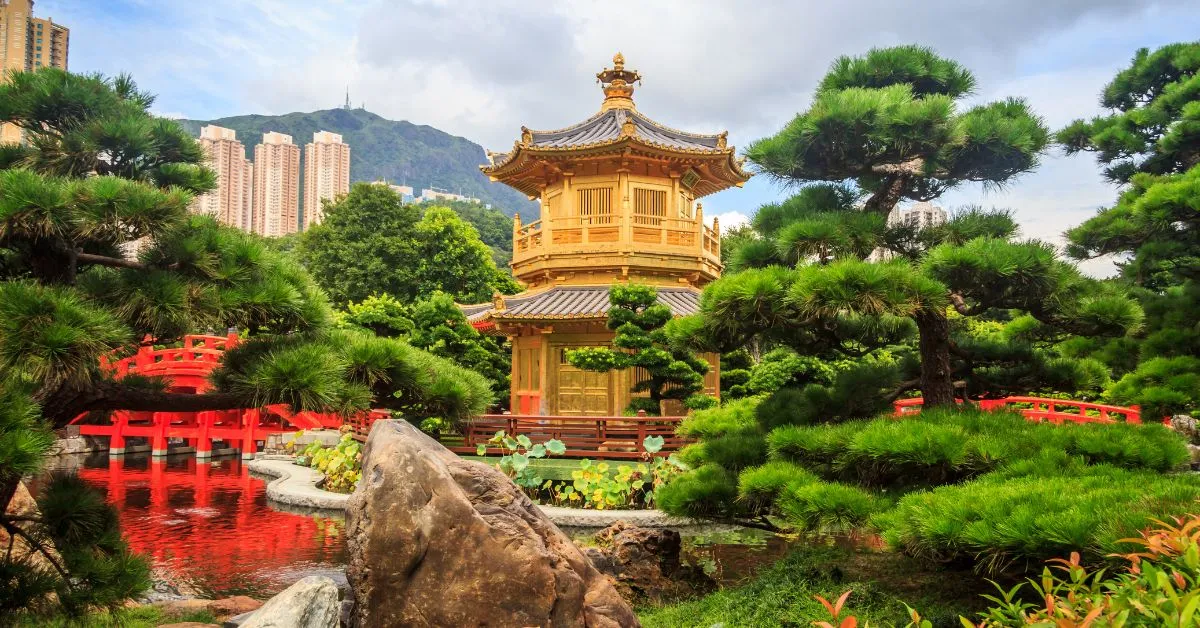 ---
---
Your next stop is at the nearby Nanzen-ji, located at the foot of the Higashiyama mountains and dating back to the middle of the 13th century. It is among the most important Zen temples in the country.
Visiting the central temple grounds is free and the views are exceptional!
There are various sub-temples to visit, too, although you won't have time if you only have a weekend in Kyoto.
Next, take a bus to one of the biggest attractions in Japan – the 'Pure Water Temple' of Kiyomizu-Dera, nestled on a hill among bamboo trees. Nearby you can see the beautifully clear Otowa waterfall that gives the temple its name.
Your final stop of the morning is at Fushimi Inari Taisha, which you can reach via a short journey by train.
Dedicated to Inari, the Shinto god of rice, it is a popular tourist spot, famous for its thousands of vermilion torii gates. These straddle the path linking the main shrine to the smaller temples up Mount Inari.
It's a 3-hour walk to reach the top so you probably won't have time to do that. Instead, try to time it just right so you can come down and enjoy lunch from one of the street food stalls set up just outside the entrance.
Afternoon
You're going to do something very special this afternoon – and that's experience a traditional tea ceremony.
Tea ceremonies are considered a spiritual process in Japan, giving guests a break from the cares of everyday life as they focus on the simple act of drinking tea.
We recommend booking this 45-minute Tea Ceremony Experience, during which you'll be seated on a traditional Japanese floor mat called a tatami.
Your host is a licensed tea master from Urasenke, the biggest tea ceremony school in Japan, and you'll watch how the tea is prepared before trying your hand at making your own. You'll also get to try some traditional Japanese sweets.
At the end of the experience, there's the opportunity to see the gorgeous kimonos and woven textiles made locally. For an extra fee, you can even opt to wear a kimono throughout the ceremony!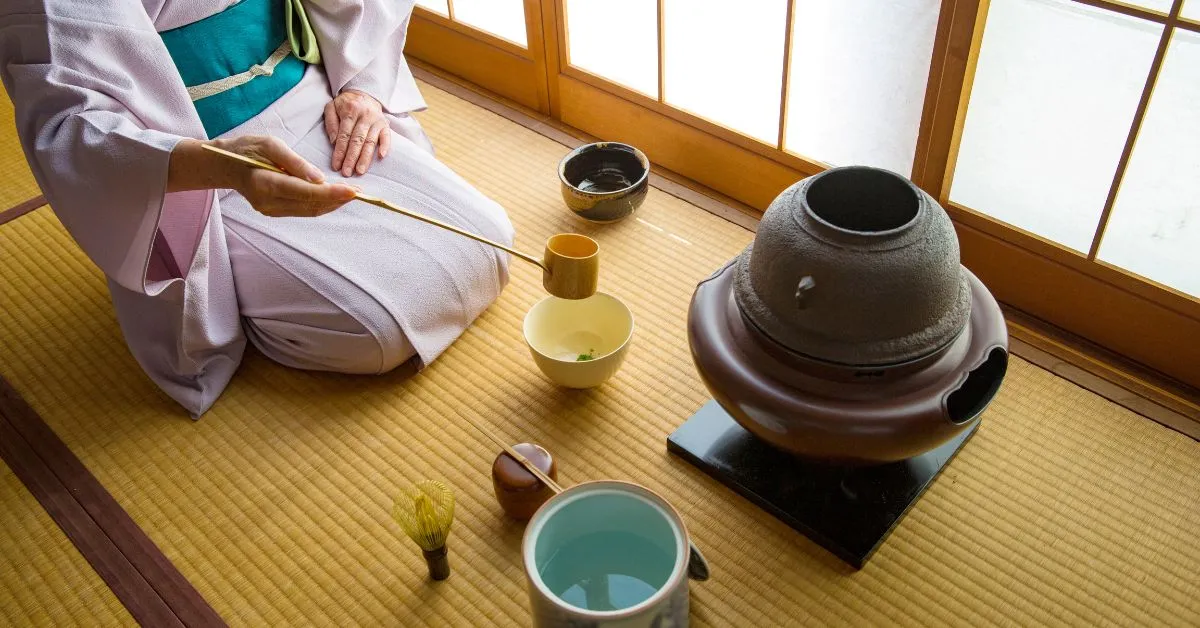 Next, make your way to Nijo Castle, built in 1603 as the residence of the shogun Tokugawa Ieyasu.
Many consider the buildings here to be the best examples of feudal palace architecture, which is why the castle now has UNESCO World Heritage status.
It's a beautiful place to visit and it takes around an hour to explore the castle and its grounds.
To end the afternoon, take the train back to Central Kyoto and visit the Kyoto Tower. There is a viewing platform at 100 meters that gives you amazing 360-degree views of the city.
Evening
Book a tour to visit Gion this evening, the district of the city in which most of Japan's geisha live and work.
Surrounded by the scenery that inspired the book and film 'Memoirs of a Geisha', you'll walk beside the Shirakawa River on the cobblestoned streets as you learn all about geisha life and the rules that govern it.
There are lots of good restaurants in Gion, so choose one in which to stop for dinner once your tour has ended.
Day 2
On the second of your 2 days in Kyoto, you'll be visiting the popular Arashiyama district and feeding the monkeys in the park. You'll then stop for lunch in the market before heading to the scenic district of Higashiyama.
Morning
This morning you're heading to Arashiyama, a unique district that's a mecca for visitors to Kyoto.
For that reason, we strongly recommend booking a tour, as your guide will ensure you see the best of everything in the time you have available.
This tour is one of our favorites and begins at Saga-Arashiyama Station. From there you head with your group to Arashiyama Bamboo Grove, filled with stalks over 30 meters high that sway gently as you pass.
You then move on to the private Okochi Sanso Garden, where you can enjoy matcha tea and a traditional sweet treat from the tea house.
Nearby is the Tenryuji Temple, a group of ancient buildings with a peaceful Japanese garden and a koi pond filled with fish.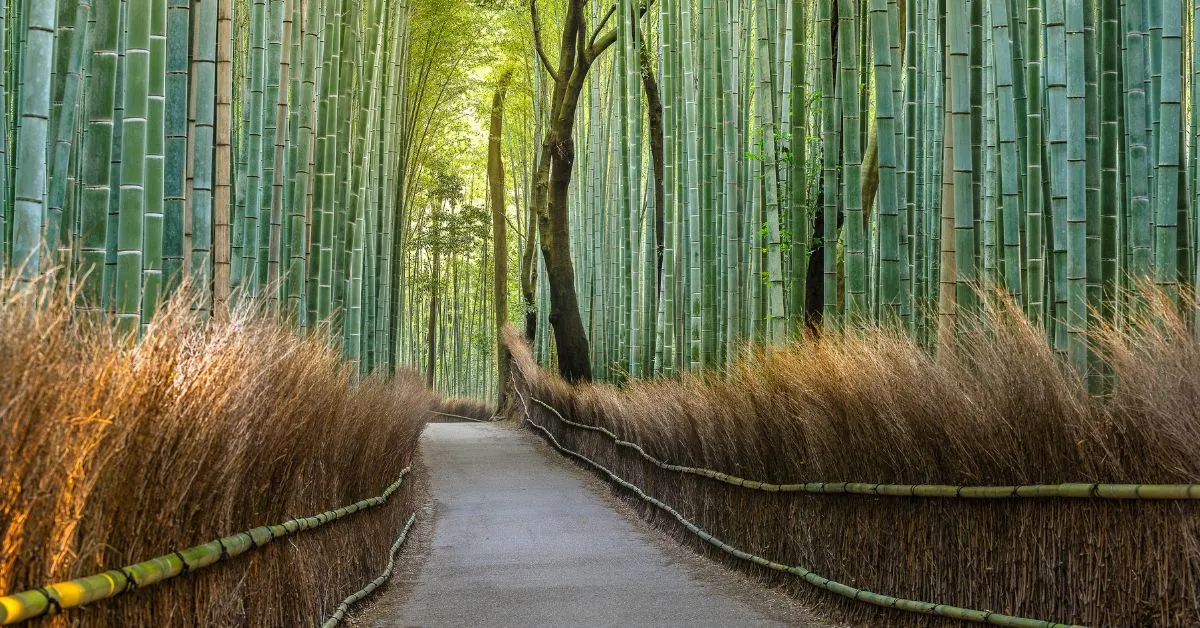 You can also see the Katsura River and the wooden Togetsu-kyō Bridge, watching as the traditional wooden boats take visitors up and down the riverbank.
Now it's time for the highlight of the morning – a visit to the Arashiyama Monkey Park Iwatayama.
Here you can pet and feed hundreds of Japanese macaques whilst enjoying the unique scenery all around you.
Afternoon
Head to the Nishiki Market in the afternoon for a captivating taste of local life (and a spot of lunch too)!
Located in central Kyoto, this narrow market is five blocks long and contains more than 100 shops and restaurants. It is known as 'Kyoto's Kitchen', which gives you a good idea of what to expect when you get here!
Founded in the early 14th century as a wholesale fish market, it now sells all manner of local delicacies, along with high-quality knives and cookware.
There are so many things to sample you'll be occupied for hours, including mouthwatering fresh sushi, traditional rice cakes, and – the star of the show – tako tamago!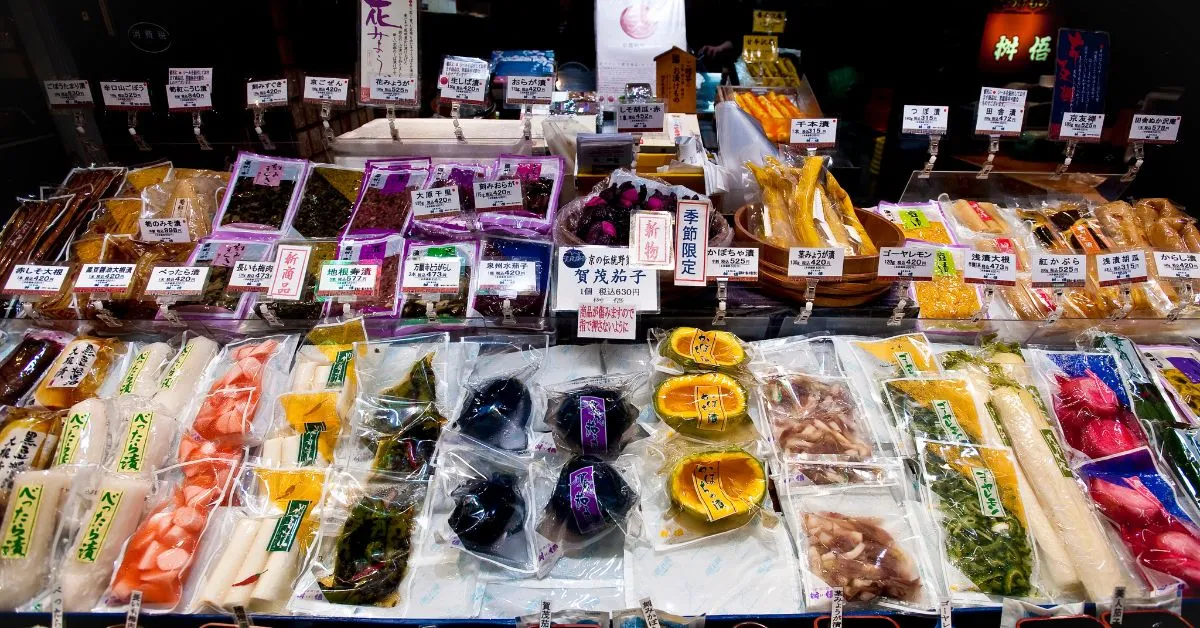 Perhaps not to everyone's taste, this is actually a candied baby octopus stuffed with a quail's egg and skewered. It's probably one of the most bizarre street food dishes you'll encounter anywhere, and totally unique to the market!
To end the day, walk or take a short taxi ride to Higashiyama.
Exceptionally photogenic, it is a maze of narrow passageways, old wooden buildings, and traditional storefronts that give you a glimpse into the city's past.
Evening
For your last evening in Kyoto, head to Pontocho.
Pontocho Alley – a long, dark walkway filled with lanterns – is known as the most beautiful street in the city. There are lots of amazing restaurants surrounding it at which to enjoy dinner before going for a stroll.
Be sure to look out for the maiko and geisha that can often walk the Alley at night.
Are 2 Days In Kyoto Enough?
It would be easy to spend a week in this city and still have more to see, but two days in Kyoto is just enough time to get an overview of its culture, traditions, and cuisine.
Just be sure to allow 2 full days for this itinerary. If you arrive late in the day or have an early departure time, then you'll definitely need to add an extra night to your stay.
To squeeze as much as possible out of your 2 days in Kyoto, be sure to pre-book your tours and activities ahead of time.
If you're thinking about staying longer, read our guide to figure out how many days in Kyoto is enough.
Where To Stay In Kyoto
Here are some of our favorite places to stay for a weekend in Kyoto.
Best Budget Accommodation
The Jisco Hotel Kyoto Goshonishi is located right in the heart of Kyoto. Each room has a private bathroom and some also have kitchenettes.
A continental breakfast is served daily and there are bicycles available for guests to use.
Best Mid-Range Accommodation
The Kyoto Traveler's Inn is located just a 7-minute walk from Higashiyama Subway Station. It offers western-style rooms or traditional Japanese rooms with futon bedding and tatami floors.
The onsite restaurant serves a mixture of Japanese and western dishes.
Best Luxury Accommodation
The beautiful Ritz-Carlton Kyoto Hotel sits on the Kamogawa River and is just a short walk from Kyoto Shiyakushomae Subway Station.
The elegant rooms are beautifully decorated and the indoor swimming pool makes the perfect place to relax after a busy day's sightseeing.
There is also a spa, gym, and onsite restaurant serving international cuisine.
Final Thoughts On Two Days In Kyoto
If you have been wondering what to do in Kyoto in 2 days, we hope you've found this guide useful in planning your stay.
Combining all that's great about the city, it gives you glimpses into the past and celebrates Kyoto's modern culture too. We hope you enjoy every moment of your visit!
Visiting Japan soon? Read one of the following guides:
link