California contradiction: Ban gas cars
later, but cushion gas prices now?
by Grace Gedye | CalMatters
As California gas prices soar — reaching a per-gallon average of $5.90 on Friday — lawmakers are trying to rush to the rescue with pricey proposals to assist drivers. Gov. Gavin Newsom wants to give car owners $400 per car for up to two vehicles, at a cost of $9 billion. 
Yet at the same time, California is investing billions to pry people out of their gas-thirsty cars and trucks. Positioning itself as a global leader combating climate change, the state offers rebates  to knock thousands off the price of a Chevy Bolt or Nissan Leaf. The governor pledged $10 billion to accelerate the transition to electric vehicles, and has even made a commitment to end the sale of all new gas-powered cars in California by 2035.
Sending money to car owners would work at cross purposes with the state's climate goals in response to a political moment, said Danny Cullenward, policy director for CarbonPlan, a nonprofit climate-research organization. "It is not a policy that rises to the moment in addressing income inequality or climate," he said. 
So is the state engaged in a multi-billion dollar contradiction here? Would a payout for car owners essentially undercut the state's climate efforts?
"I actually think it doesn't, because of the way this is structured," said Severin Borenstein, an economist and director of the Haas Energy Institute at UC Berkeley. Californians who get a check or debit card could use it for anything, said Borenstein. So long as gas prices are high, drivers still have an incentive to try to buy less gas and spend the state payment buying other goods. 
TOP PHOTO: Heavy traffic on Interstate 5 in North County. (Courtesy SANDAG)
---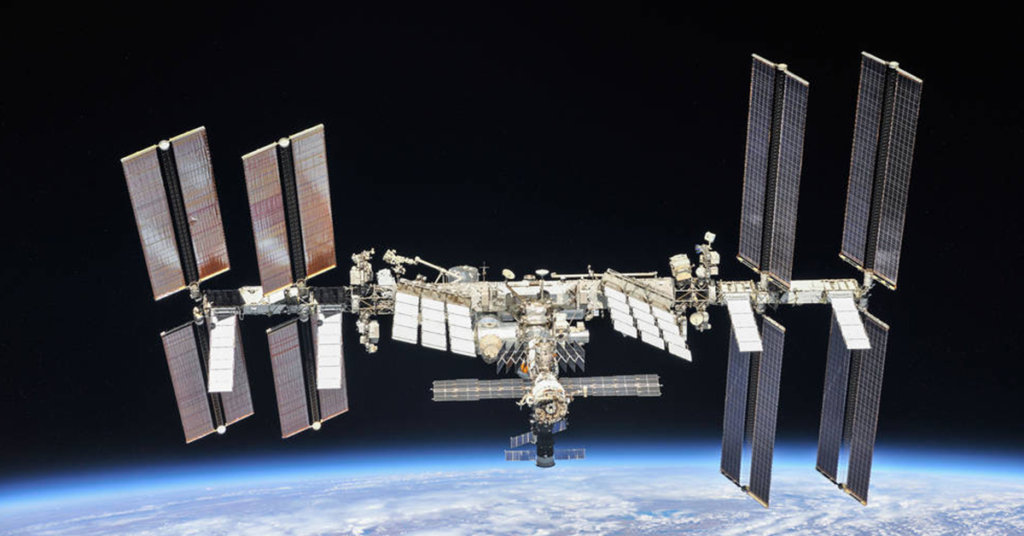 Northrop, SpaceX receive 12 additional 
NASA cargo resupply mission orders
GovCon Wire
Northrop Grumman and SpaceX have each received an order from NASA to conduct six additional resupply missions to the International Space Station. NASA said the two companies will transport cargo and scientific investigations to the orbiting laboratory until 2026 as part of the latest orders under the Commercial Resupply Services-2 contracts awarded in 2016 with a ceiling value of $14 billion.
In 2020, the space agency ordered two additional missions from Northrop and three more from SpaceX on top of the six minimum cargo resupply missions guaranteed by the CRS-2 contracts.
The latest action will bring the total number of CRS-2 missions to 32, which break down to 14 for Northrop and 15 for SpaceX and three for Sierra Nevada Corp., the third contractor for the program. Northrop's Cygnus spacecraft concluded the company's ninth cargo delivery mission to the space station in 2018 under a previous CRS contract.
---
California's eviction moratorium extension:
Whats in it for tenants and landlords?
by Manuela Tobias | CalMatters
When California legislators voted last June to again extend eviction protections, they promised the third time would be the charm. But the state's rent relief program, which has struggled to reach the neediest tenants and landlords from the startt,   continues to lag. As of last week, the state has paid $2.4 billion to about 214,000 households — fewer than half of all who have applied for aid.
Those delays — which one study found left the average tenant waiting about three months to get paid — forced legislators' hands: Last Thursday, the state's top legislative leaders struck another last-minute deal designed to stave off eviction for another three months for hundreds of thousands of renters who have applied for relief but are still waiting to hear back. 
To pass, Assembly Bill 2179it requires two-thirds majorities in both the Assembly and state Senate. The current law, set to expire Thursday, says a judge must pause an eviction proceeding if a rent relief application is pending. The new legislation, expected to go into effect by Thursday, would shield tenants through June 30 as the state continues to process their paperwork.
---
Martin Buchanan of San Diego nominated
to serve as appeals court associate justice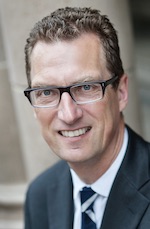 Martin N. Buchanan, 60, of San Diego, has been nominated by Gov. Gavin Newsom to serve as an associate justice of the Fourth District Court of Appeal, Division One.
Buchanan has been a sole practitioner since 2010. He was a partner at Niddrie, Fish & Buchanan LLP from 2005 to 2010 and a sole practitioner from 2004 to 2005 and 1992 to 2003. 
Buchanan served as a research attorney at the Fourth District Court of Appeal from 2003 to 2004 and was a staff attorney at Appellate Defenders Inc. from 1990 to 1992.
He was an associate at Remcho, Johansen & Purcell from 1988 to 1990 and at Farnsworth, Saperstein & Seligman from 1987 to 1988. 
Buchanan earned a Juris Doctor degree from Harvard Law School.
He fills the vacancy created by the retirement of Justice Patricia D. Benke. Buchanan is a Democrat.
---
Landmark precision medicine research
effort releases firs genomic dataset
by Scott LaFee
The All of Us Research Program, a nationwide effort to gather information from 1 million or more people living in the United States, then use that data to accelerate health research and medical breakthroughs, has published its first genomic dataset featuring whole genome sequences from nearly 100,000 participants.
"Until now, more than 90 percent of participants from large genomics studies have been of European descent. The lack of diversity in research has hindered scientific discovery," said Josh Denny, M.D., chief executive officer of the All of Us Research Program. 
"All of Usparticipants are leading the way toward more equitable representation in medical research through their involvement. And this is just the beginning. Over time, as we expand our data and add new tools, this dataset will become an indispensable resource for health research," Denny added.
---
Shannon Hagy joins TechFlow as director 
of business development and capture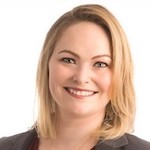 TechFlow, a logistics and digital services solutions company, has hired Shannon Hagy as director of business development and capture. Hagy is the latest addition to TechFlow's rexpanding business development team.
Hagy brings over 20 years of experience in government contracting. Throughout her career, she has supported multiple customers including the General Services Administration (GSA), the Environmental Protection Agency (EPA), the Department of Transportation (DOT), and the Department of Homeland Security (DHS). 
She has built a reputation around her ability to lead strategic growth and capture management initiatives with experience that includes corporate growth through mergers and acquisitions. Hagy participates in numerous industry organizations and has been heavily involved with both ACT-IAC and AFCEA Bethesda. She was on the board of AFCEA Bethesda for 10 years and was the president from 2015-2017.
In her new position, Hagy will engage with customers and potential customers to identify ways the company can put its innovative solutions to work to help them meet their mission. She will build and lead diverse capture teams across multiple portfolios on major bids while also working on future M&A and corporate social responsibility activities.
---
General Atomics completes new set
of UAS detect and avoid flights for FAA
General Atomics Aeronautical Systems Inc. (GA-ASI) completed a series of test flights for the FAA to demonstrate mature Detect and Avoid (DAA) technology for Unmanned Aircraft Systems (UAS). DAA systems are needed for Beyond Visual Line of Sight operation of UAS in the National Airspace System, which will unlock a wide range of commercial aviation services that are not performed by UAS today.
Data from these DAA test flights will help the FAA continue to build the evidence that it needs to allow for the safe and efficient integration of UAS operations in the NAS.
The test flights were conducted by GA-ASI in partnership with the Northern Plains UAS Test Site on Jan. 24-25, 2022. GA-ASI flew a company-owned SkyGuardian UAS from GA-ASI's Flight Test and Training Center in Grand Forks, N.D. 
The SkyGuardian was equipped with an airborne DAA system developed by GA-ASI and Honeywell, which meets the key requirements of the FAA-accepted performance standards and has previously been used by NASA for DAA testing and BVLOS demonstrations. 
---
SDG&E to unveil new energy storage
to meet clean energy goals
San Diego regional leaders today will cut the ribbon on the newly built Kearny Energy Storage — a 20MW/80MWh facility that can meet the energy needs of about 13,000 residential customers for up to four hours. This site is the first SDG&E energy storage project to deploy lithium-ion phosphate batteries – a chemistry that is more durable. Speakers will discuss the importance of energy storage in helping the region meet climate and resilience goals. 
Utility-scale batteries like the Kearny Energy Storage can absorb the excess solar electricity generated during the day and send it back to the grid when it's needed at night. This site is the first SDG&E energy storage project to deploy lithium-ion phosphate batteries – a chemistry that is more durable. 
The Kearny facility is one of several SDG&E projects that will help California reach its goal of 100 percent carbon-free electricity by 2045, while also bolstering grid reliability during the summer. 
---
EDENS acquires Bonita Center and seven
other retail properties on West Coast
The Bonita Center in San Diego is one of eight open-air, grocery-anchored shopping centers on the West Coast acquired by EDENS, a national retail real estate owner.
"Our West Coast expansion is a pivotal milestone for EDENS and the next step toward building a pipeline of future opportunities," said Jami Passer, chief investment officer. 
EDENS now owns and operates a combined 14.2 million square feet of retail in 110 places in major markets including Boston, New York, Washington, D.C., Charlotte, Atlanta, Miami, Houston, Dallas, Denver, San Diego, Los Angeles, San Francisco and Seattle.
---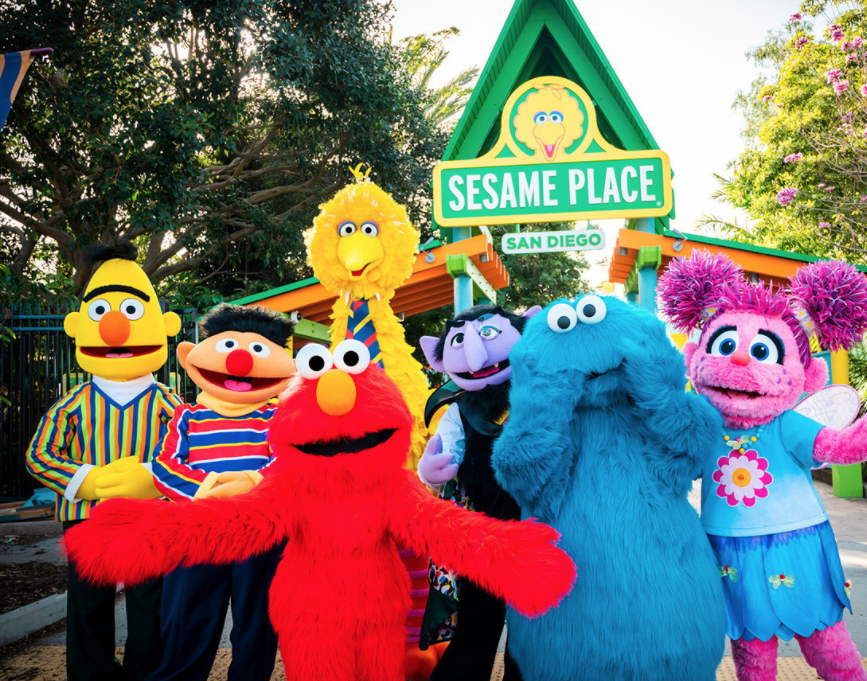 SeaWorld and Sesame Workshop 
open Sesame Place San Diego
SeaWorld Parks & Entertainment Inc. and Sesame Workshop, the nonprofit educational organization behind Sesame Street, have officially opened Sesame Place San Diego, the newest theme park in California and the first Sesame Place on the West Coast. 
The all-new theme park is full of immersive experiences and admission provides access to all water attractions and family-friendly dry rides, plus entertainment offerings likes shows and a parade, and more. Sesame Place is the second theme park of its kind in the United States.
Sesame Place offers 18 Sesame Street-themed rides and water attractions, including a family-friendly rollercoaster, wave pool and lazy river, plus rides and waters slides, all included with park admission. Kids will get the chance to play in a world that plays back through immersive physical and digital character experiences, including an immersive experience at the iconic Sesame Street Neighborhood.
---
Latest Kyoto Prize laureates to share stories
of life and innovation during live and online events
The 21st annual Kyoto Prize Symposium this week celebrates the three latest laureates of the Kyoto Prize, Japan's highest private award for global achievement, during live and online events co-hosted by University of California, San Diego and Point Loma Nazarene University.
A virtual benefit gala and opening ceremony honoring the laureates will occur Wednesday at 6:30 p.m. presided by Symposium and Gala Chair Kazuo Koshi, executive chairman of MUFG Americas Holdings and its U.S. subsidiary, MUFG Union Bank. The evening will culminate in the presentation of the 2022-2023 Kyoto Prize scholarships, valued at up to $10,000 each, to six outstanding high school seniors from the San Diego-Baja region. No admission fee to view the livestream will be charged to guests who register HERE in advance.
---
Michael Stahl takes a senior vice
president position at Cubic Corporation
Cubic Corporation has appointed Michael Stahl as senior vice president integrated supply chain. Stahl will manage and set the strategic vision for the end-to-end supply chain process and be responsible to continuously improve the overall integrated supply chain capabilities throughout the organization. He will report to Stevan Slijepcevic, president and chief executive officer.
Prior to joining Cubic, Stahl held key leadership roles with GKN Aerospace, most recently as the chief operating officer for the Defense Business segment. Stahl also held leadership positions with Honeywell Aerospace, including chief procurement officer in Arizona and Integrated Supply Chain director (Site Leader) in their North Carolina plant. Additionally, he has served in senior level roles with companies such as MD Helicopters Inc., and Raytheon Aircraft Company.
link