KYOTO–The Kyoto municipal government plans to impose a tax on vacant homes to prevent young people from fleeing the city due to skyrocketing apartment prices.
Demand for Kyoto properties continues to soar both in Japan and overseas, and industry experts say apartment prices are going beyond the reach of average households.
Some apartments are gobbled up for investment purposes and often left unused. Others are bought as second homes for the wealthy.
The scarcity of available housing has exacerbated the woes of ordinary denizens who want to buy homes and live permanently in Kyoto.
Fearing a decline in tax revenue from a possible exodus of younger people seeking more affordable living environments, the cash-strapped city government plans to introduce a "tax to promote the use of uninhabited residences" in fiscal 2026.
The levy will be imposed on unoccupied homes, including those owned for investment purposes, to promote circulation of real estate properties. An ordinance for the tax was approved by the city assembly in March.
"By taxing apartments and other homes that are not actually inhabited, we hope to prompt their owners to sell off or rent out those properties and block the exit of residents, particularly those raising small children," a city official said.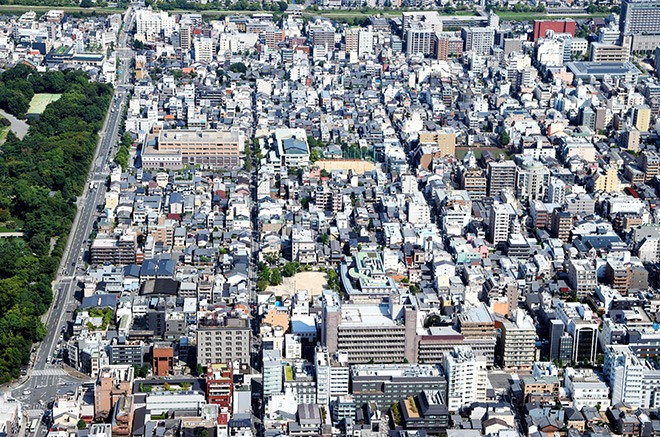 Some overseas buyers are snapping up entire apartment houses in downtown Kyoto for hundreds of millions of yen (millions of dollars).
Liu Cheng, president of Rentong Corp., a real estate agency in Kyoto, said he receives four or five inquiries a day from clients in China, Hong Kong and elsewhere about buying an apartment building in such areas as outside Kyoto Station and the busy Shijo district.
So far this year, Rentong has brokered purchases of six apartment houses for prices ranging between 200 million yen and 500 million yen.
"We feel demand is back at 80 percent after it dropped under the novel coronavirus pandemic," Liu said.
Kyoto was hugely popular among Chinese even before the pandemic.
Many want to own properties for temporary stays or for investment purposes after learning about the city's history and culture through sightseeing, for example, Liu said.
He said potential clients consider properties in Kyoto underpriced compared with major Chinese cities, such as Beijing and Shanghai.
"(Kyoto properties) are considered 'good buys' if their prices are expected to rise further," Liu said, adding that the weaker yen is fueling the appetite of Chinese buyers.
Apartment units are also in high demand.
Daikyo Inc. has developed a luxury apartment complex in Kyoto's Nakagyo Ward, with unit prices ranging between 50 million yen and 190 million yen.
Residents started moving in last month and around 70 percent of the 35 units have been sold.
"The more expensive units, priced at more than 100 million yen, were the first ones bought," said a representative of Orix Corp., Daikyo's parent company.
"There is strong demand from corporate board members, medical practitioners and others living outside Kyoto Prefecture who are looking for second homes or hope to return to Kyoto in the future."
Hankyu Hanshin Properties Corp. is offering new apartment units priced between 65 million yen and nearly 200 million yen in a building not far from the Kyoto Imperial Palace.
Most of the buyers were similar to those of Daikyo's units, officials said.
Although apartment prices are rising in urban areas across Japan, statistics show the surge in Kyoto is particularly steep.
According to a study by Real Estate Economic Institute Co. (REEI), units in new apartment buildings in Kyoto were priced at 865,000 yen per square meter in fiscal 2021, up 28 percent from the pre-pandemic figure in fiscal 2018.
The corresponding prices were 1.308 million yen in Tokyo's 23 wards, up 12 percent, and 936,000 yen in Osaka, up 20 percent.
REEI figures also show that only 1,504 apartment units were released for sale in Kyoto in fiscal 2021, well below the approximately 13,000 for Tokyo's 23 wards and approximately 6,300 for Osaka.
The supply has been limited partly because high-rise apartment complexes cannot be erected.
Under a landscape policy introduced by the city government in 2007, all new buildings must be shorter than 31 meters in height.
According to a survey by the National Tax Agency released in July, the highest roadside land prices fell year on year in some downtown areas of Osaka and Kobe for the second straight year.
But in all tax office jurisdictions in Kyoto, the highest prices either rebounded or remained flat from the previous year.
"Affordable properties, including secondhand ones, are becoming harder to find in Kyoto's downtown areas and near train stations," said Kenichi Murayama, a certified real estate appraiser based in Kyoto.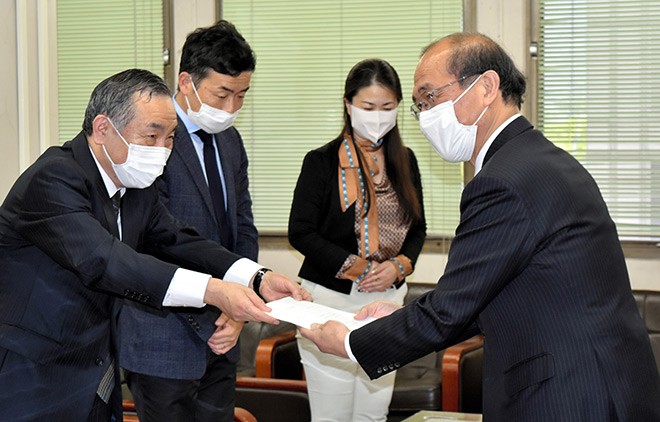 According to the city government, about 5,200 more people moved out of Kyoto than those who moved in over the year through March.
"We are taking (the depopulation trend) seriously," Kyoto Mayor Daisaku Kadokawa said. "We plan to step up measures to allow young people to continue living, working and raising children in Kyoto."
The planned new tax will target unoccupied homes appraised at 1 million yen or more for the fixed asset tax. The threshold will be lowered to 200,000 yen five years after the tax is introduced.
The city government will study whether a residence is actually inhabited, irrespective of the presence or absence of an official resident register.
An empty 100-square-meter unit in a high-rise apartment building in downtown Kyoto is expected to cost the property owner about 940,000 yen a year in additional taxes.
Exemptions will be made for traditional "Kyo-machiya" wooden townhouses as well as homes used for business purposes, such as shops.
The municipal government expects 15,000 properties will be covered by the new tax and anticipates tax revenues of about 860 million yen during the first fiscal year of introduction.
Although the city government of Atami, Shizuoka Prefecture, has been taxing villa residences, Kyoto will be the first municipality in Japan to impose a broad tax on uninhabited or empty homes, Kyoto city officials said.
(This article was written by Takefumi Horinouchi and Shinichi Kawarada.)

link